Thank-you for designing us the best house ever, my heart flutters every time I see one of the photos!

Client, North Balwyn
We just wanted to reiterate how happy we are after this morning's meeting. We really loved your ideas & we're so excited!

Client, North Fitzroy
It was an enjoyable collaborative process; we are just as proud as they are!

Client, Surrey Hills
Without them we would have ended up with a very boring extension instead of a thrilling new space!

Client, West Footscray
Read
NIGHTINGALE WOW by WOWOWA & Breathe Architecture:
The Design Files Article on the new Nightingale Village precinct development in Brunswick: 7 architects, 7 sites, 7 communities.
Watch
#IfYouWereMine : Boom Style
#IfYouWereMine:OrangeBrick
#IfYouWereMine:CreamBrick
#IfYouWereMine : Bungalow
#IfYouWereMine : Modernist
Connect
STUDIO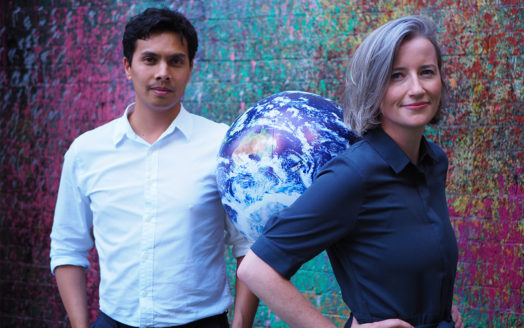 2019 National Architecture Conference
Monique Woodward is co-curating the 2019 AIA National Conference 'Collective Agency'. This will be deeply political, environmental & fresh exploring the new territories for architecture and what is advocacy within a regenerative & disruptive economy.  If you're keen on celebrating architects, thought leaders & projects that challenge the status quo, save the date: June 21 22 at Melbourne Convention Centre.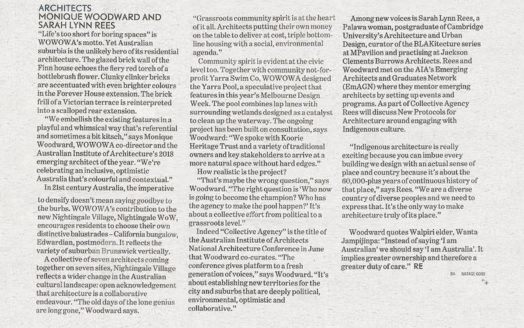 The Age January 26th 2019
Indeed "Collective Agency" is the title of the Australian Institute of Architects National Architecture Conference in June that Woodward co-curates. "The conference gives platform to a fresh generation of voices," says Woodward. "It's about establishing new territories for the city and suburbs that are deeply political, environmental, optimistic and collaborative."